The history of Webo Nameplates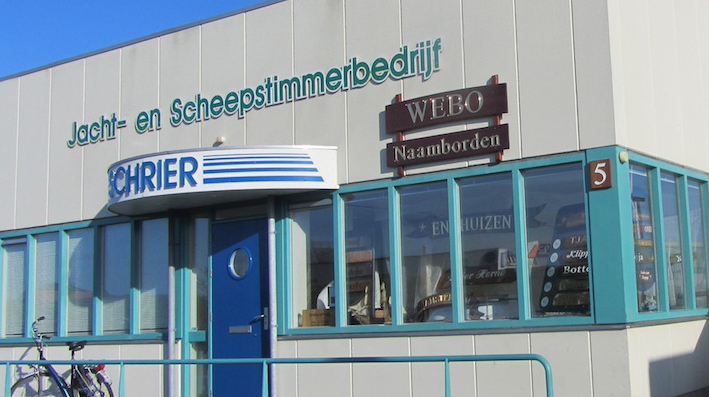 Since 2012, Webo Naamborden has been part of the Schrier Yacht and Scheepstimmerbedrijf, located at the port of Den Oever. Scheepstimmerbedrijf Schrier has been carrying out assignments for fishing, offshore, inland shipping, yacht building and interior construction for over 50 years.
Within this company a separate workshop and office has been set up for making traditional wooden nameplates. There is a wide selection of wood types, models, sizes, fonts and font colors. For the latter you can even choose to have the letters plated in real gold leaf.

Take a quick look at our website for all the possibilities and if there are any questions, please call or email us!